No more coronavirus (COVID-19) in North Cyprus
Coronavirus North Cyprus
North Cyprus could become the first country in the world to eradicate coronavirus COVID-19
There isn't a corner of the globe that hasn't felt the impact of the coronavirus pandemic. So, if you're planning ahead for your holidays, where is a safe place to go that has had very few coronavirus cases and then eradicated the virus?
An affordable virus-free holiday in the sun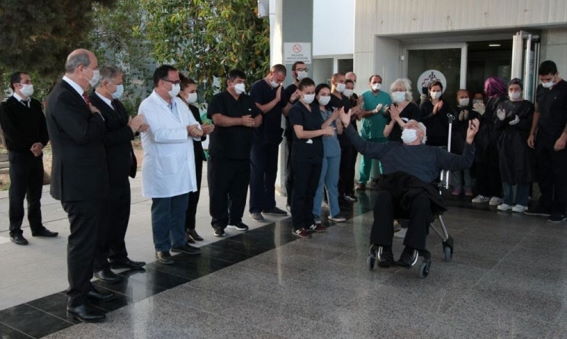 If you're looking for a virus-free 2020 or 2021 summer holiday destination, North Cyprus should be your very first choice. Thanks to rapid action by the TRNC government, North Cyprus has had just 108 confirmed coronavirus cases in total since the first case in March.

The last patient to recover from coronovirus in North Cyprus has left the hospital this week.

(Source: North Cyprus Ministry of Health COVID-19 Statistics)
Much has been made in the UK media of New Zealand's achievement in celebrating the first day of no new cases of COVID-19 on 4th May. On the same date, The Republic of Cyprus had a handful of new cases per day. By contrast, North Cyprus has had zero new cases since 17th April.
That makes North Cyprus the only major Mediterranean holiday destination with less than 110 confirmed cases of coronavirus total, according to the Johns Hopkins University Coronavirus Resource Centre. North Cyprus may also be the first country to be free of COVID-19 in such a short timespan.
So, if you're dreaming of your next holiday once restrictions are lifted in the UK, come and see us here in sunny North Cyprus! We're already easing restrictions to allow tourists to return to our sun-soaked beaches, castle-topped mountains, superb luxury resorts and boutique hotels.
Great value holidays in Turkish lira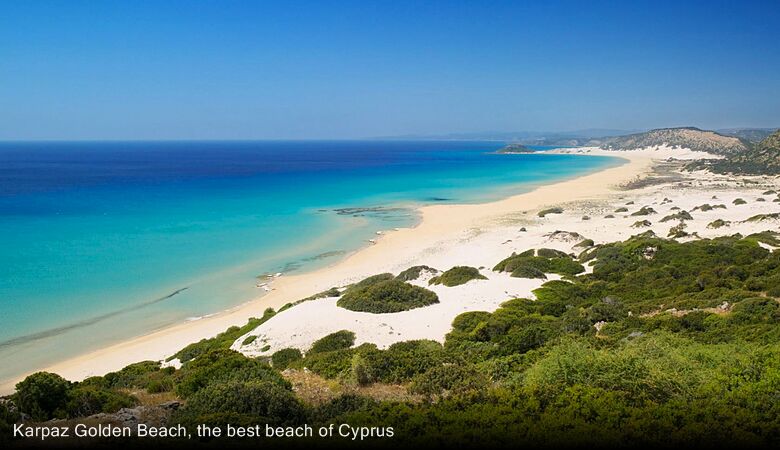 North Cyprus holidays are also better value than ever. Despite the pandemic, the GB pound has actually risen in value on the Turkish lira, the currency here in North Cyprus. (Source: XE.com - GBP to TRY 8.25TRY on 05/04/2020, 8.80TRY on 05/05/2020) So you get more delicious North Cyprus meals and refreshing drinks for your money!
Add in our special deals on our most popular locations, resorts and hotels, and we think a North Cyprus holiday is the ideal way to celebrate release from lockdown without busting the budget. Browse the website to discover more, or call us - our expert team are happy to help with advice on the best North Cyprus destinations and hotels for families, couples, those who love beach life, and those who love to explore.
How North Cyprus defeated coronavirus so quickly
When the first case of coronavirus in North Cyprus was confirmed on 10th March, the TRNC government acted quickly. On 11th March, it closed all the airports and borders, and shut schools. Anyone entering the TRNC from abroad was put into quarantine in hotels for 14 days. A partial daytime lockdown came into force, along with a night-time curfew between 9pm and 6am. Testing began early to detect new cases. (Source: Wikipedia COVID-19 pandemic in Northern Cyprus)
These measures have resulted in an impressive containment of the coronavirus in North Cyprus, with just 108 cases in total, with 103 cases already having recovered and returned to their homes and families. As of 4th May 2020, the night-time curfew was lifted, the start of a gradual transition back to normal life on the island.
Helping North Cyprus stay COVID-19 free
The country's success in helping so many recover from the virus has been helped by the excellent health care system in North Cyprus. Our hospitals are world class, and through their alliance with several international universities in the country, they are leading ground-breaking research into new treatments. The Near East University Hospital has been running a study into immune plasma treatment for those critically ill with the virus, one of the recommended potential treatments identified by the World Health Organization (WHO).
Blood plasma containing antibodies to fight the virus is extracted from blood samples from those who have recovered from the virus. A similar trial on so-called 'convalescent plasma' is happening in the UK at Guy's and St Thomas' hospitals in London. (Source: Guy's and St Thomas' Hospital, Near East University Hospital)
Good news for UK sunseekers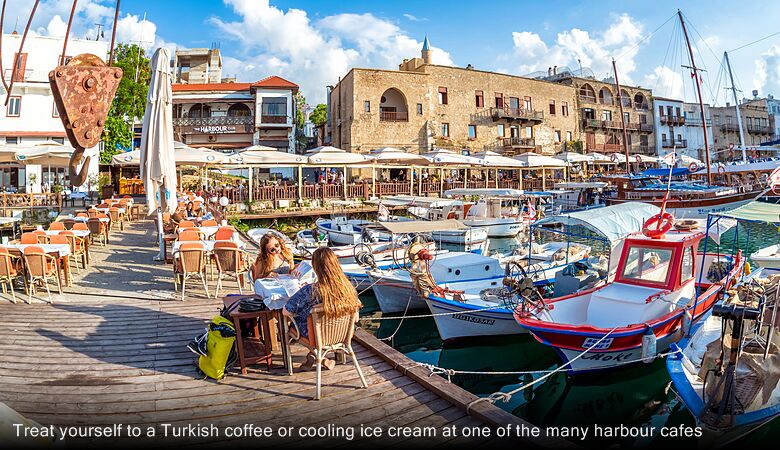 The phased lifting of restrictions in North Cyprus is good news for UK tourists looking for a coronavirus-free summer holiday or winter breaks. With over 335 days of sunshine a year, North Cyprus welcomes visitors from the UK here all year round, joining a sizeable ex-pat population who have made North Cyprus their home.
Visitors will certainly get a very warm welcome at our hotels, restaurants, bars and attractions in North Cyprus, all eager to welcome visitors back to relax and chill out after their own long lockdown.
Izzet Zorlu, Managing Director of Go North Cyprus is no exception:


"We're so looking forward to sharing our sunshine again here in North Cyprus! Many of our customers return year after year to enjoy all North Cyprus has to offer, and we really have missed seeing you all. You can be confident that as a nation, we're making sure we keep our country COVID-free as we open up to visitors again."
As you can see from North Cyprus holiday deals on our website, there are plenty of great value holiday deals for 2020 and 2021 to suit every budget.
Give us a (free) call
Not sure which location is right for you? Call the team here on UK Freephone 0800 612 6600.
Unlike many companies offering North Cyprus holidays, all our Go North Cyprus team live and work here. So they can give you real, personal insights into the best places in North Cyprus to stay, eat, drink and enjoy!
North Cyprus Experience
Watch a 3-minute video of a couple visiting North Cyprus for a week holiday!